IT Security Services Springfield, MA
Are you 100% confident in your IT security measures? If not, you may want to consider working with a Springfield IT security company. With ransomware and other cybercrimes costing small and mid-size businesses billions of dollars annually, ignoring cybersecurity can be dangerous.
If you need a reliable IT security partner, contact us for a free cybersecurity assessment (over $597 value).
About Bloo Solutions – Springfield IT Security Company
Bloo Solutions has been providing managed IT security services to companies in New England for over 20 years. With IT security in Springfield becoming a serious issue, we take a highly detailed approach to keeping business data safe.
What started out as a small team of cybersecurity experts grew into a full-service IT security company that serves several New England states. We know exactly what needs to be done to keep your data safe.
The services we provide to our clients include:
Proactive IT security measures.

Quick reaction and mitigation of cyber threats.

Implementing the latest IT security solutions.

Designing and maintaining disaster recovery plans.

Preventing top cybersecurity threats.

Providing network, infrastructure, and information security.
Besides taking comprehensive measures to keep your company safe, our cybersecurity consultants educate your staff. Cybersecurity education involves helping your employees understand what needs to be done to:
Prevent a cyber-threat

To minimize the consequences in case there is a cyberattack.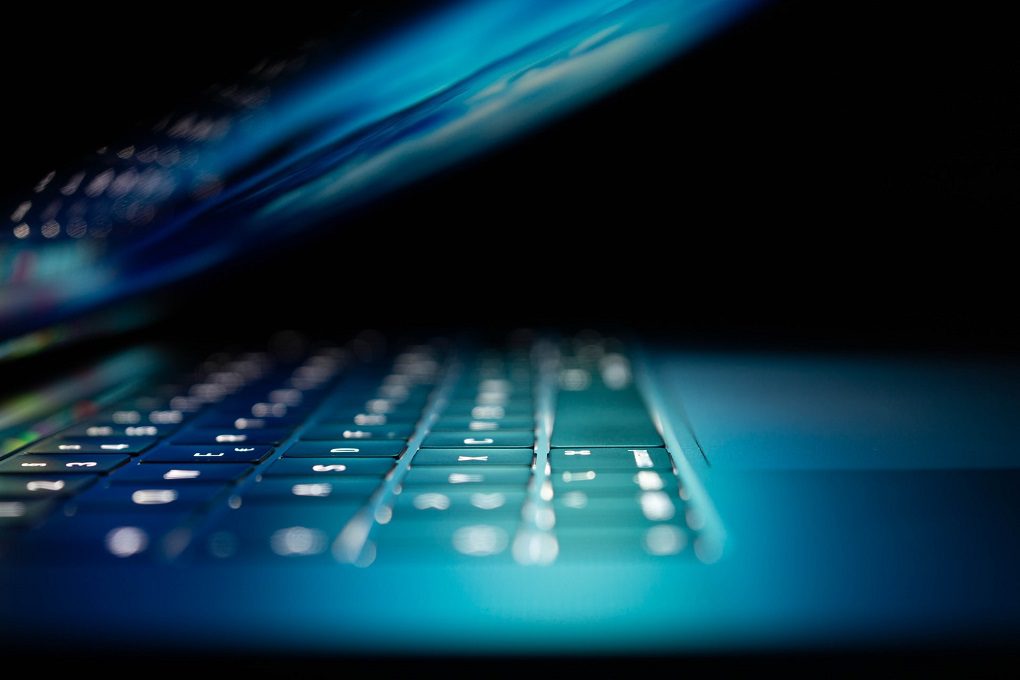 At Bloo Solutions, we have been working with Massachusetts companies across many industries for over two decades. We understand the importance of preventive and proactive IT security for companies in Springfield.
After working with numerous companies in Springfield, we know the most common problems that local businesses face with IT security. Our company focuses on providing 100% client satisfaction. Our clients stay with the company for many years since we work hard to contribute to their success.  
As the leading IT security company in Springfield, Bloo Solution is always ready to help you battle cyber threats and stay on top of your game without worrying about data safety.
Why You Need IT Security Services in Springfield, MA
IT security is an integral part of any company's operation. Even for startups, the absence of robust security measures could spell disaster. Contrary to a popular belief, cybercriminals don't ignore small companies. They could attack a small business at any time, leading to serious and costly consequences.
Besides keeping your company afloat, you need Springfield IT security services to:
Keep Your Reputation Intact
When a company faces a cyber threat but can't eliminate it, the entire business suffers. If attackers manage to steal sensitive information, your customers or clients could face serious problems. Your company will be to blame.
Besides facing unexpected expenses, you would need to deal with reputation problems. Some companies never manage to recover from the consequences of cyberattacks.
By working with a Springfield cybersecurity company, you minimize the risk of security issues and keep your reputation intact.
Employ Data Security
No matter how small your company is, it probably works with a significant amount of information. From customer details to product specs, losing any of the data you've collected could cause serious trouble.
By taking advantage of Springfield cybersecurity services, you are giving your data sufficient protection. Besides taking preventive measures to keep your data safe, cyber security experts create robust backup and implement a disaster recovery plan.
Work with Experts
When you choose managed IT security services and cybersecurity consulting, you are gaining access to a team of security experts. While your own IT department may be overwhelmed with tasks, these experts make time specifically for your business.
When you work with Bloo Solutions, you get a personal security manager assigned to your company. Any time a problem or question arises, you can give them a direct call.
Working with a Springfield IT security company doesn't just give you an opportunity to keep your information safe. It allows you to work with the experts and receive proactive advice.
Monitor Threats
Cyber threats become more and more sophisticated every day. Without continuous monitoring and regular updates, your IT security could falter at the most unsuitable moment.
By implementing robust IT security measures and monitoring the system, you can keep the risk of cyberattacks to a minimum.
Depending on the package you choose for your business, you can take advantage of a 24/7/365 monitoring option.
Benefits of Working with Springfield IT Security Company
Reasonable cost
We work hard to create customized plans for each client to achieve 100% satisfaction with reasonable IT support costs.
Simple collaboration
We know how to make IT support simple for your company without lengthy meetings and tedious education sessions
Full set of services
We offer a robust set of managed IT support services, including security, data backup and recovery, cloud computing, written information security plans (WISP) and data security policies, general IT consulting, and much more.
Why Choose Bloo Solutions IT Security Services in Springfield, MA?
Bloo Solutions is the leading IT security company in Springfield. We understand the importance of keeping your information safe. Our goal is to make IT security simple for your company while improving the integrity of security measures daily.
Decades of expertise coupled with enthusiasm and backed by flexible pricing plans make collaboration with Bloo Solutions convenient for companies of all sizes. Would you like to learn more about the possibilities of such a partnership? Give us a call today!
Are you ready to start solving all your Office 365 problems today?
Fill out this simple form, and let the work begin!
Home Page
"*" indicates required fields