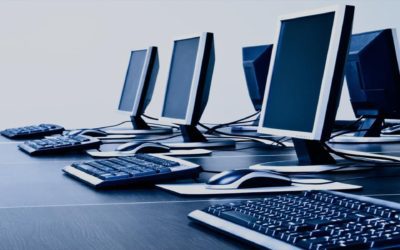 The managed services industry is expanding every year. The market is expected to grow from $243.33 billion in 2021 to over $550 billion in 2028. Managed IT services are in demand all over the world. With the complexity of IT functions increasing rapidly, in-house IT...
We offer flexible, scalable solutions to your IT needs.
Simple
Technology has become a part of our everyday lives. You don't have to let it give you a headache, though! Our services are secure and easy-to-use so that your life is made easier–not more complicated.
Secure
We'll help you keep your network safe from cyberattacks and malware by delivering a tailored solution that will be perfect for addressing vulnerabilities of all kinds.
Proactive
We help grow your business with active monitoring and patch management, all the way through responsive on-site support or helpful online chat.
Responsive
When something goes wrong with your technology and it's affecting the business side of things? Call us! We'll make sure that everything is back up in running quickly as possible.
Are you ready to start solving all your Office 365 problems today?
Fill out this simple form, and let the work begin!
Home Page
"*" indicates required fields